Want to know how to re-insulate the attic? We have all the information including the benefits of replacing attic insulation in Westchester, CA.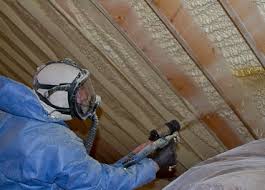 It's important that you secure the ductwork of your attic in order to eliminate the dust in your house. The best way of securing the duct is by repairing the leaking duct and sealing it.
How to Seal the Attic Duct
After repairing the ducts you should clean them. You don't have to wash them—you can simply wipe them using a damp cloth or whisk them with a broom. For the sealant to bond you should ensure that the duct surface is dry.
You should then select the desired sealant. There are many products such as Mastic and many others that you can use. In addition to choosing the sealant you should also choose the tape that you should use. You can go with special foil tapes or a mastic tape. You should avoid using duct tape as it doesn't stick for a long time.
Once you have everything with you, you should apply the duct mastic across the duct seams, joints and small holes on the duct. You should then apply a layer of mastic sealant over the duct. You should spread the sealant using a stiff-bristled paintbrush or your fingers.
You should let the sealant dry and once dry you should wrap the insulation around the duct. To provide the much needed insulation you should ensure that the insulation material is turned the right way. This means that the vapor barrier should face out while the fiberglass is against the duct.
To prevent leaks you should tape any punctures that might be in the insulation vapor barrier.
Conclusion
These are tips on how to seal attic ducts. While you can do the work by yourself if you have the right skills, you should consider hiring the services of an attic cleaning and insulation replacement professional Westchester, CA to help you out.