Types of Attic Insulation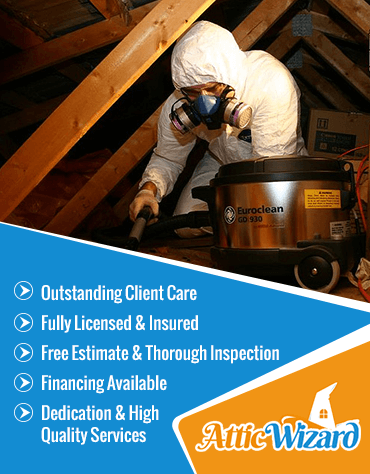 Your attic is the place that must be one-hundred percent insulated when you build your house, or else, your electricity bills can go sky high given the fact that the warm air is released from the ceilings.
In this article, we are going to tell you more about the different types of insulation that you might have. Knowing the materials, they come from, you can make the best and most educated choice for your home. There are four types of insulation: rolls and batts, loose-fill, foam-in-place and rigid foam.
Loose-Fill Insulation
This type of insulation is basically made from fiberglass, rock wool and cellulose looking like fiber pellets. To implement this insulation onto your walls, a special pneumatic equipment is required for the process. The material conforms readily into cavities and places where other insulation can't be placed easily.
Rolls And Batts
This insulation is made from mineral fibers like rock wool and fiberglass. Rolls and Batts are available in widths suited for standard rooms.
Rigid Foam Insulation
A bit more expensive than the other two types of insulation but more effective is the Rigid Foam Insulation. It is perfect for exterior sheathing, for basements and attics.
Foam-In-Place Insulation
This insulation is used to reduce air leakage, and it can be blown into attic surfaces and walls to stop the leakage in holes and cracks. The insulation is made from polyurethane, and there are two types: open-cell & closed-cell. From both, the closed-cell foam is more effective.
Choosing which one to pick depends on your budget and the way you are going to use it. Closed-cell foam has a higher R-value, but the material is denser and more expensive when installing it. Open-cell is lighter and should not be used below ground level, or it might absorb too much water. Thus, if you don't want to make a costly mistake, consult a professional or call us on (877) 373-5212 and our crew will help you out.
Tips By Experts:
It is of extreme importance to consider a couple of factors before insulating your home, such as the climate, budget, and home design. Install a good ventilation to control the moisture of your attic and reduce the cooling bills in the summer.
Be careful how you insulate the place to avoid any fire problems. Always wear protective gear while installing the insulation and consult with professionals or your mistakes might cost you a lot.
If your insulation thickness is less than R-30, your home can benefit by adding more insulation. Is your home feeling too cold in the winter or too warm in the summer? Then you might need to add more insulation to your exterior walls, which is more expensive and often requires a contractor./
Insulating your home can cost you a lot of money, but this is surely one of the best investments you can make. The temperature of your home will be just fine, and your bills won't go sky high. Call Attic Wizard to receive a free estimate by our professional consultants today!